The Connection Gateway is the heart of a SALUS Smart Home system that allows the user to connect devices so that they link up and interact with one another.
What is it?
The Connection Gateway connects to the home WiFi and then allows the SALUS family of Smart home devices to in turn connect to the Gateway. Unlike some connected home systems, the Gateway is the only device that needs to be connected to the internet meaning that setup is quick and it is simple to manage and grow the Smart Home system with more devices as required.
How does it work?
The Connection Gateway connects to the internet via standard WiFi or an Ethernet cable. Other Smart Home devices then in turn connect to the Connection Gateway via Zigbee wireless. Using a Smartphone, Tablet or PC with a simple app, the user can then link to the Connection Gateway via the internet and control Smart Home devices direct from the home or indeed anywhere in the world.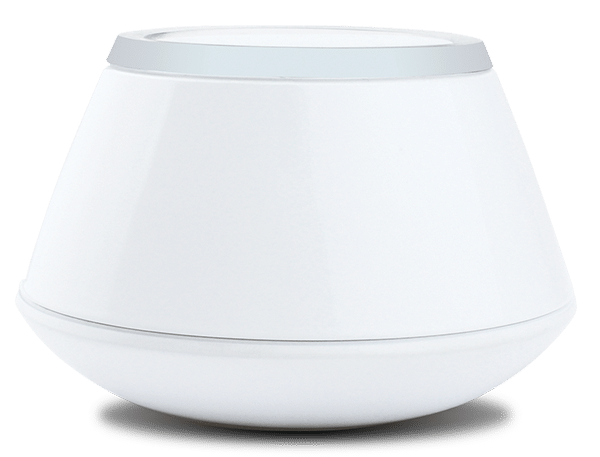 This is both fast and secure allowing simple setup and operation with minimal lag time between control command and device operation. Using the Smart Home app allows the user to program scenarios and rules which can involve numerous different devices and schedules. These are then carried out by the Connection Gateway to create real Smart Home solutions.
Control scenario set-ups are unique to the homeowners needs but could include:
Turning off all the lamps and radiators in the home five minutes after the front door has shut.
Turning down the thermostat if the windows are left open for more than 10 minutes
Turning on lights and radiators 20 minutes before arriving home
How many Connection Gateways are required?
One Connection Gateway is usually more than adequate for most residential applications. A single Gateway can allow hundreds of individual Smart Home devices to connect independently to create a vast Smart Home device system. In most cases the 30m range is sufficient although in some buildings where there are numerous solid walls, a compact repeater unit may also be required.