SALUS Controls brings technology into people's homes to make their lives easier.
For us to fulfil our mission as a company, we need to ensure our own technology is always up to date and running smoothly, so our colleagues can do their jobs to the best of their capacities.
While this is mainly a support position, reporting to the EU Supply Chain Director, the role itself is one of key impact in the big picture of our organization.
Department: Supply Chain (UK, Nordic, Romania)
Hours: Flexible working hours Monday to Friday – 30hrs minimum
Location: Rotherham S60 1SD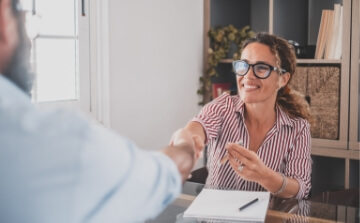 A – Level or equivalent qualification
Demand/supply planning experience
Advanced MS Excel skills
Excellent IT skills with attention to detail and an analytical approach to problem-solving
Excellent communication skills including presentation delivery & reporting
Excellent at planning, co-ordinating and prioritising
Ability to demonstrate initiative & flexibility in managing dynamic working requirements
Familiarity with operations/manufacturing processes and technologies
Experience within a similar B2B role
Knowledge of SAP Business One or equivalent system
Experience Demand Planning
MRP SAP Experience
Experience in Import from Far East
Driven to Continuous Improvement
The job holder must be driven, self-starter, enthusiastic and be able to build strong cross-functional relationships on local, European & International levels.
The job holder will do all tasks within his/her level of skill and ability
Monthly Demand Reviews with all European Sales Directors and measure Forecast Accuracy
Using SAP B1 MRP for all sock order requirements
Control of SAP master data across all Regions
Resolving queries on export related topics and issues relating to the movement of goods through Customs
Responsible for ensuring stock orders are processed and received for the UK, Romania and Nordic businesses using SAP B1.
Preparation of stock reports for EU Sales Team
Support projects relating to Supply Chain (incl. SAP Item Master Data clean up, missing BoM creations, all SKU's set to 200 warehouse etc)
Frequent communication with our Hong Kong and EU teams.
Contribution to overall company KPI's (stock target, management of slow- moving items, performance by HK, forecast accuracy).
Support the Group Supply Chain Director generally.
Any ad hoc work as and when required.
An employer that values work/life balance, granting employees 25 days of paid leave/year (besides bank holidays) health scheme & group life insurance.
Salary: £25k – £30k pro rata dependent on experience
Free parking
Flexible working Hours
A negotiable & fair pay range, proportional to your level of experience, skill set and potential.
Your opinion to be heard and considered, for the projects & tasks you're involved in.
A job in a multinational environment, with colleagues from various European & Asian countries.
The opportunity to occasionally travel abroad.
A role in an established, internationally successful company, who's products make clients' life better.