Entry/Mid-level EU IT Support Specialist
SALUS Controls brings technology into people's homes to make their lives easier.
For us to fulfil our mission as a company, we need to ensure our own technology is always up to date and running smoothly, so our colleagues can do their jobs to the best of their capacities.
While this is mainly a support position, reporting to the EU IT Manager, the role itself is one of key impact in the big picture of our organization.
Type: Full time, permanent
Hours: 35 hours per week (Monday to Friday)
Location: EU or UK office
Closing date 21 September 2022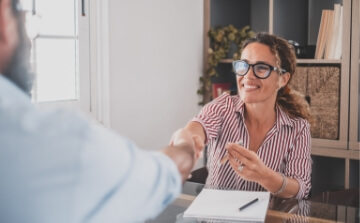 Looking for an opportunity to take the first steps towards a future, successful career in IT systems administration.
Truly passionate about hardware,
With knowledge of business software, or capacity to easily learn and apply new things in this area.
Someone who takes pride in finding solutions, genuinely likes helping others and making a difference for the better.
A person who appreciates and delivers quality work.
Someone who understands that the end of formal education doesn't mean the end of learning, but on the contrary.
A real team player.


Then you stand a good chance of becoming a valued member of our organization.
If you know (at least) some of the below, but trust you can learn them all (on your own, or guided):
Windows Server (2016+)
Networking
Hyper-V
Cisco Firewalls/VPN
Veeam
SharePoint
MSSQL
Ubiquiti Wireless
Office 365
ERP (preferably SAP B1)
If you'd like to be responsible for:
Web Server Monitoring & Maintenance.
Deployment and set-up of desktop/laptops & mobile devices to new & existing users (user set up/email accounts, software etc).
Providing day-to-day IT support to colleagues across Europe.
Providing support related to Office 365.
Coordinating IT training, when required.
Tracking IT and telephone hardware.
Identifying, troubleshooting and resolving technical problems, on your own or assisted by your manager.
Other tasks, as agreed within the department.

Then this is the perfect job for you!
An employer that values work/life balance, granting employees 28 days of paid leave/year (besides bank holidays) + paid birthday off + health scheme & group life insurance.
The flexibility of hybrid work,
A negotiable & fair pay range, proportional to your level of experience, skill set and potential.
Your opinion to be heard and considered, for the projects & tasks you're involved in.
A job in a multinational environment, with colleagues from various European & Asian countries.
The opportunity to occasionally travel abroad.
A role in an established, internationally successful company, who's products make clients' life better.